The Kerdet School Class of 1910
Hadjin Girls School Class of 1910
First row second from left is Beatrice Kirkasharian and next to her is Rachel Keshishian.
The Kerdet School is often referred to simply as Hadjin Girls School. Mark Keshishian in Hadjin Story wrote, "The girl's school was located at the slope of a mountain and was called Kerdet; Why, I don't know.
Photo of Kerdet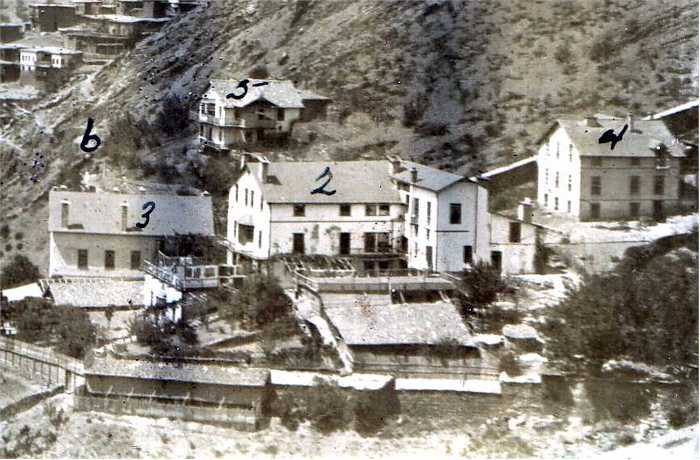 2. Boarding School and Missionary Home.
3. Girl's School
4. Rev. Martin's Home
5. First Church Rectory
6. Our Good Road
Annotated Picture of Hadjin's Eastside
Copyright H.M. Keshishian 2006.
Last revised: June 10, 2006.