Mark Keshishian in Pictures
Mark Keshishian at Hadjin Protestant school circa 1903
Mark Keshishian in 1913 at college in Bardazag.
Mark Keshishian at graduation from Bardazag college in 1913.
Mark Keshishian as a Medical student in Beirut in 1915.
Not long after this was taken Mark was arrested and then drafted into the Ottoman army. He then served with the 4th Army in Syria. Note the chain through the lapel button hole. That was a gift to Mark from his sister in 1909. The chain is now in the possession of Harold Keshishian.
Mark Keshishian Turkish Army Syrian Front 1915 with Swagger Stick
Mark Keshishian in Shtora Lebanon 1917
Shtora is in the Anti-Lebanon Mountains near Mount Hermon.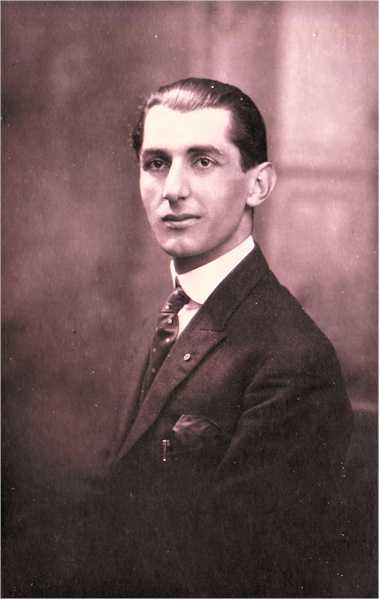 Mark Keshishian in Trieste in 1922 on a mission for the Save the Children orphanage on the isle of Corfu. He was the director of the orphanage on Corfu and traveled to Trieste to secure a boiler for the industry of the children of the orphanage.
Mark Keshishian in 1922
Mark Keshishian in Paris 1928
Mark Keshishian 46 years old Circa 1940
Mark Keshishian age 80, 1974
Copyright H.M. Keshishian 2006.
Last revised: June 10, 2006.