The two older sons of Mark Keshishian, John and James, Dec, 19th, 1944 Union Square, San Francisco California. This was the last visit of brothers Keshishian before they saw combat in the Second World War.
John went directly to Southwest Pacific to serve on a an LST and Jimmy began his long journey to the war in Europe by way of England. Lieutenant JG John Keshishian served abroad the the USS LST 641 seeing combat in a number of places including Terakan Island Borneo. A LST is a Landing Ship Tank which were 300ft long ocean going ships capable of delivering troops, vehicles, and and supplies for a beach head landing. Because of the exposure to enemy bombardment and airplanes this was hazardous duty.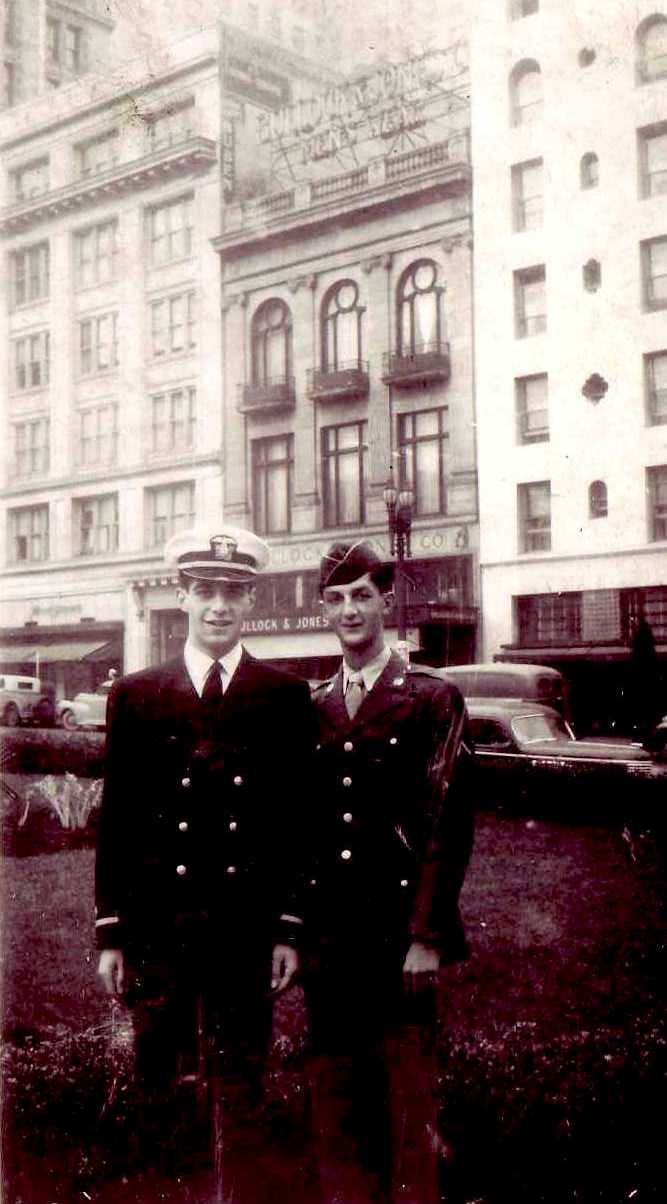 N.B. This picture was taken in Union Square in San Francisco California. Directly in the background is Bullock & Jones Co. the prestigious San Francisco Haberdasher. Bullock & Jones supplied American Service men with well made uniforms during the war years.
Copyright H.M. Keshishian 2006.
Last revised: December 16, 2010.