Official Ottoman Inspection Party 1909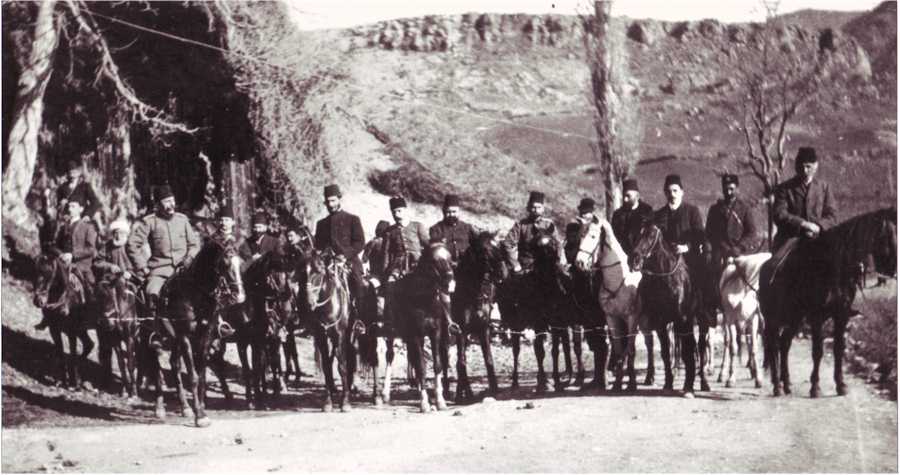 Official Ottoman Inspection Party 1909
Jemal Pasha, Vali of Adana inspecting orphanage formed in Hadjin for orphaned Armenian children of 1909 Adana massacre.
Turkish Government gave 200 gold pounds for children's instruction and lodging to mayor of Hadjin prompting official inspection.
Jamal Pasha is the on the right in front of the group with his arm bent in a Kaiser Wilhelm pose, note the Kaiser Wilhelm mustache. Man pictured to far left is Garabed Keshishian Mayor of Hadjin. Other dignitaries unnamed.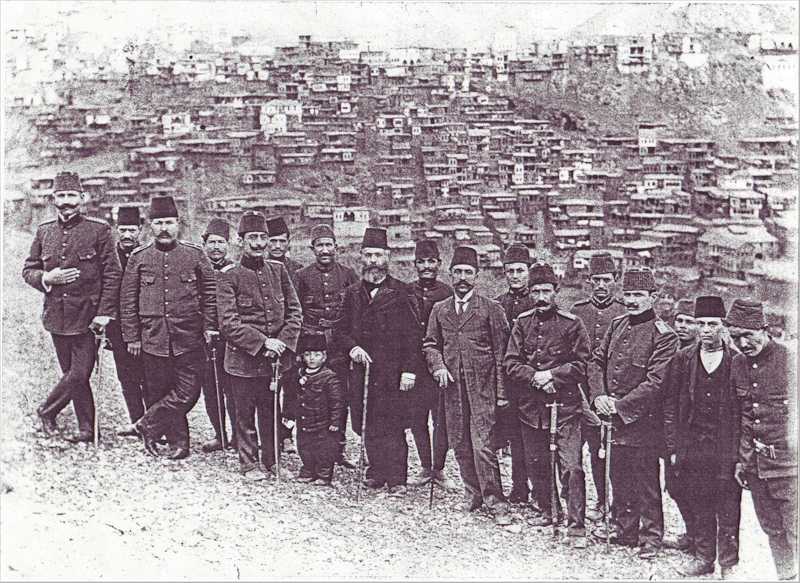 Copyright H.M. Keshishian 2006.
Last revised: June 10, 2006.